Bookstore
Our Russian bookstore – In association with Amazon.com
The following are some or our favorites. Simply click on the title to order from Amazon.com
The New Penguin Russian Course
by Nicholas J. Brown



List Price:$16.95
Paperback – 514 pages, Penguin USA, ISBN: 0140120416, dimensions (in inches): 0.82 × 7.70 × 5.02
A complete book to learn Russian with sound grammar instruction and exercises. Recommended by many schools and universities.
The Oxford Russian Dictionary: Russian-English English-Russian



List Price:$55.00
Hardcover – 1360 pages, Oxford Univ Press, ISBN: 0198601603, dimensions (in inches): 2.51 × 10.55 × 7.92
The Oxford Russian Dictionary is the most complete dictionary used by academia and researchers.
Moscow – from Lonely Planet
March 2006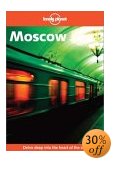 List Price: $19.00
Paperback – 2nd edition, March 2006, ISBN: 1740598156, Dimensions (in inches): 0.51 × 7.28 × 5.18
Lonely Planet's Moscow city guide has all the essentials you need to know for your stay in Moscow.
Trans-Siberian Handbook
by Bryn Thomas



List Price: $18.95
Paperback – 480 pages, 7th edition, Oct 2007, Trailblazer Pub; ISBN: 1873756941, dimensions (in inches): 0.90 × 7.04 × 4.80
This an all new edition of the Trans-Siberian Guide, the bible to a successful journey. The book includes planning tips practical information of every major city along the rail, list of youth hostel, ticket offices, consulates, etc.
Moscow guide
(Eyewitness Travel Guide)



List Price:$23.00
Paperback 264 pages, January 2007
This practical guide is for the independent traveller who whishes to explore Moscow on his own. "Moscow Eyewitness Travel Guide" is ideal for visitors who will be in Moscow for a short period of time, and need the most accurate information on attractions, hotels, restaurants and transportation options, which often change.
How to Eat Out in Russia
by Mario Caramitti



List Price:$6.95
Paperback, 192 pages (August 1997), Gremese Editore, ISBN: 8873011039, dimensions (in inches): 0.48 × 5.69 × 4.08
This is the survival guide in Russia that helps you understand menu and the Russian cuisine and gives you plenty of tips how to eat out in all major cities of Russia. However, keep in mind, that the number rule in a restaurant is rather to ask what they offer, since menu cards are usually nothing more but long decorative lists of meals that they wouldn't have that day.
Europe on a shoestring
from Lonely Planet


List Price:$24.99
Paperback, 1296 pages 8 colour pages with 160 maps edition (Mar 2007)
This 4th edition of Europe on a Shoestring packs 40 countries into 1,300 pages, while still finding room to brief you on all the aspects of pretrip preparation, from packing right to finding the best airfares.
English/Russian Electronic Dictionary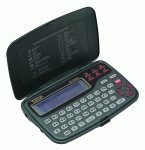 List Price:$119.95
-Over 450,000 words, idioms, irregular verbs
-Advanced word recognition
-Games, calendar, telephone directory, appointment scheduler
-Currency and metric conversion, home and world time, alarm, calculator
-High-speed data communication with PC
If you want to buy Russian books, please visit our friends KNIGA.COM who have more than 2500 Russian books available and ship in the US and Canada.