Hotel Sibir
Accommodation at Hotel Sibir in Novosibirsk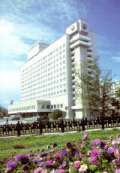 The hotel "Sibir" has 258 rooms and is one of largest and best hotels in Novosibirsk. It is located in a quite park 15 min walk outside the city center. The hotel offers comfortable rooms that are well equipped with numerous standard amenities including a refrigerator and satellite TV. A well-equipped business centre incl internet cafe organises also excursions or meetings. During leisure, guests can relax at the sauna, spacious entry hall or take a sip at the cocktail bar. A Restaurant is serving typical Russian food. The "Sibir" is a typical Russian hotel with. If you are looking for Western-style breakfast, this hotel is not exactly what you are looking for and you should try out the Restaurant "New York Diner" nearby.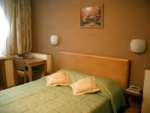 Address: ulitsa Lenina, 21, 630004 Novosibirsk
Phone: +7-383-2230203
Fax: +7-383-2238766
Room Rates (EUR, per room per night)
Single Standard (12 m2): 80
Double Standard (20 m2): 120
Double Semi Deluxe (42 m2): 200
Rates include breakfast and access to all facilities.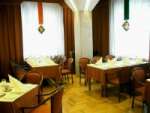 Facilities: Restaurant and bar, Business centre, Travel agent, Excursion service, Sauna, Laundry facilities
Services: Air conditioning, Cable / Satellite TV, Hairdryer, Iron and ironing board, Mini bar, Private bathroom, Refrigerator, Telephone
For reservations contact us.