Irkutsk history and today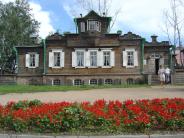 Irkutsk was founded in 1661 when the Russian military Cossack troops established a fortress on the right bank of the Angara River. From late 17th century, it was a political, economical and cultural center of Siberia. The city's Russian classical architecture dates back to the period of the 1880s when the city boomed after gold was discovered in the area. Most of the brick mansions and grand public buildings varying in architectural styles were constructed in the late 19th – early 20th century.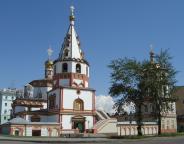 The beautiful Russian Orthodox churches and a Polish Cathedral (the only Siberian Gothic-style building) are located in downtown. Many of small one- and two-stored wooden houses or cabins that are decorated with "wooden laces" (hand-made carvings) are still remaining on the streets as well as modern constructions of the 20th century. Tourists visit either the Irkutsk Museum of Regional Studies or the Decembrists' House.
You can arrive in Irkutsk all year round by airplane or by train on famous Trans-Siberian road.