Our school in Odessa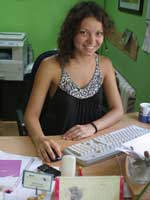 The Russian Language school is a private language school we work with since over 10 years. It is situated in a beautiful 19th-century building recently restored. Located at a walking distance from the city centre, the Black Sea seashore and the main public garden of the city, it is the ideal place to explore Odessa.
The school's highly trained and friendly staff has many years of experience in teaching Russian to foreigners and speak at least one foreign language (mainly English, but also some do speak a little French or German). All teachers are university graduates and hold a special certificate in Teaching Russian as a foreign language. As native speakers, they know how to correctly pronounce words, phrases, and sentences using the proper accent, stress, and intonation.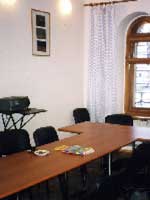 Native teachers know how and when to use the various formal and informal forms of Russian. The school offers a variety of different courses at every level: from beginners to advanced. It also offers the special programs for specialists in business, art, politics, and ecology, etc.
The Russian teaching method is based on total immersion, only Russian is spoken during the course.
Classrooms are bright and luminous and equipped with modern infrastructures, a library, Free internet access, a small cafeteria and a meeting room are at the disposal of all students. The school offer a large range of quality Russian courses in Odessa. All our staff is happy to welcome you for your Russian experience in Odessa.