Our Office in Moscow
Our representative office is located conveniently on the Moscow University (MGU) Campus. Farid Valitov, our manager, and his staff will be glad to help you with all your requests concerning your study at the Moscow State University, your Russian language course, and your travel plans. Our friendly and helpful team will attend to all of your needs and answer all your questions in order to assure you a great journey in Moscow.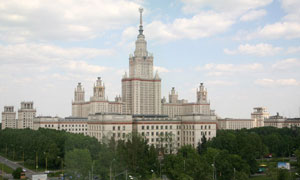 Ziegler & Partner GmbH
Moscow State University
M.V. Lomonosova MGU
Lomonosovsky Prospekt 20
119991, Moscow Russia
Campus map with office location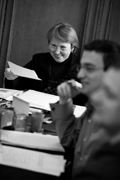 The school's highly trained and friendly staff has great experience in teaching Russian. All teachers are university graduates and hold a special certificate in Teaching Russian as a foreign language. As native speakers, they know how to correctly pronounce words, phrases, and sentences using the proper accent, stress, and intonation. Native teachers know how and when to use the various formal and informal forms of Russian. The school offers a variety of different courses at every level: from beginners to advanced. It also offers the special programs for specialists in business, art, politics, and ecology, etc.
With our long term Russia experience and as a official partner with the Moscou State University, we would also be pleased to help you if you are interested in scientific work, access to libraries or archives, business opportunities, traveling etc. Do not hesitate to contact us early.