Our school in Saint Petersburg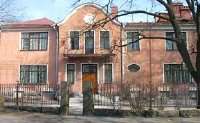 The school has been teaching Russian to foreigners since 1995. Our Russian language center is located in a historical building built in 1901, entirely renovated in 2005. Located in the centre of St. Petersburg, not far from the famous Vladimirski Cathedral and within few minutes of Nevski Prospect, our center is one of the most central language schools in St. Petersburg. Learn to speak and understand Russian in a historical building in central St. Petersburg, the old capital of the Russian Empire, where Pushkin and Dostoevsky wrote and worked! This may be the best location for a language course! Walk to the Nevski Prospect, the Kazan Cathedral, the Summer Garden, or the Central Square in a few minutes! Students are within easy walking distance of shops, museums, galleries, and a wide choice of restaurants, bars, and cafes. Our goal is to give students more than just Russian language tuition.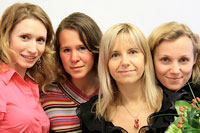 The school's highly trained and friendly staff has many years of experience in teaching Russian to foreigners and speak at least one foreign language (mainly English, but also some do speak a little French or German). All teachers are university graduates and hold a special certificate in Teaching Russian as a foreign language. As native speakers, they know how to correctly pronounce words, phrases, and sentences using the proper accent, stress, and intonation. Native teachers know how and when to use the various formal and informal forms of Russian. The school offers a variety of different courses at every level: from beginners to advanced. It also offers the special programs for specialists in business, art, politics, and ecology, etc.