Business Russian courses in Moscow
Tailor made business Russian courses in Moscow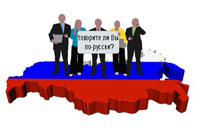 Russian courses with 15/ 20 / 25 or 30 lessons per week, for beginners, intermediate and advanced levels.
You need to refresh your business Russian?
You are looking for Russian partners and wish to communicate in Russian?
You need to train your foreign managers for an assignment in Russia?
Our courses are designed for business professionals who want to work in Russia or have relationships to Russia where Russian language skills are required. If you would like to find Russian partners, you will need to learn a few specific business terms to get ready. Basic knowledge of the language is a plus when you start this course, as progress will be faster and more topics can be covered in a shorter period of time.
The course design is tailored to your needs, your field of activity, your position and time requirements. If you inquire for a business course, please contact us early and let us know what would suit you best. We have organized courses for secretaries and senior business managers alike, and can develop a specific curriculum together with you.
A one-week initiation course for example, can cover subjects such as introductions, making business appointments, conducting a telephone call, and start negotiations. Below you find an example of such a business course with more details.
Business course topics (based on a 4 weeks tuition):
Russian business letters
Going through customs, declaring goods and state tariffs
Business transactions
Joint ventures
Selling goods through agents
Anti-monopoly legislation
Taxes in Russia
Elements of contracts:

price and payment
goods delivery
goods packaging
guaranty; goods control and reception
transport and insurance
litigation
The individual courses take place at Moscow State University or at a place of your choice (your company rooms, hotels, conference centres etc.).
For larger group courses (e.g., company with 10-15 people attending a 2 weeks course), tuition can also take place in the buildings of Moscow State University of Railway Engineering. The MIIT was built by Tsar Nicholas II in 1896, the time of completion of the Transsiberian Railway. MIIT has an excellent scientific reputation and is the largest polytechnic transport institution of the Russian Federation with more than 20'000 students. And if you wish to learn about the technical details of the Russian railway system and the secrets of the Transsiberian Railway, we invite you also to take special courses on the history of the Transsiberian and visits to the laboratories of the university. MIIT has recently renovated class rooms including language labs and computer rooms and can also serve as conference centre.
At the end of the course, all participants are invited to pass the TORFL (Test of Russian as a Foreign Language) at the TORFL testing centre of Moscow State University.
We also would be pleased to help you if you are interested in scientific work, access to libraries or archives, business opportunities, traveling etc. Do not hesitate to contact us early.
Application:
Please use our Application Form, select "individual course" and mention "Business" in your comments. You can also contact us if you have further questions.
The following services will be included in the price: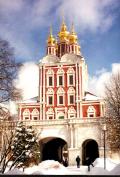 Guided tour of Moscow State University, Russia's leading educational establishment, incl. several of its museums
Walking tour of the historic Center of Moscow, incl. a visit of the Kremlin
Student welcome party
Textbooks and reference materials
Student ID allowing for numerious student discounts nationwide
Map of Moscow
Certificate of attendance, and

TORFL

test
Visa support
Support and Services by our office staff in Moscow in case of need
Excursions to other main sights in Moscow (e.g., Tretyakov Gallery, Kolomenskoe, Danilov will be organized upon request.
Read more info about the city of Moscow and its sights.
We regularly organize 2-days excursions to Petersburg and the Golden Ring on weekends, where all participants are invited to join: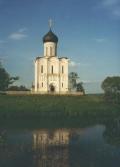 Excursion to Sergiyev Posad (formerly Zagorsk), the capital of the Russian Orthodox church with the Holy Trinity St. Sergius Monastery (1 day, return in the evening)
Excursion to Sankt Petersburg (2 days, Visit of the The Hermitage Museum, Pushkin and Pavlovsk, including a folklore concert in Nikolayevsky Palace)
Excursion to the ancient Russian cities of the Golden Ring: Vladimir, Suzdal and Sergiyev Posad (2 days)

City tours include: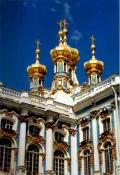 Railway tickets
Accommodation in middle class hotel
2 meals a day
Sightseeing program
A ride on a horse-drawn sledge (in Suzdal)
Organisation and application is done on place, the cost will depend on the number of participants and is approx. EUR 30 for the visit to Sergiyev Posad (Zagorsk) and EUR 200 per person for the 2-days city tours.
If you wish to continue your journey on the Trans-Siberian, we are happy to help you organize an unforgettable trip. Check our individual or group tours on the Trans-Siberian